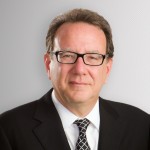 Principal
Richard, a native of Montréal, Québec, Canada has been in the real estate business for over 40 years. He attended McGill University and obtained his Fellowship in the Real Estate Institute of Canada in 1980.
Richard is currently a principal of Colterra Capital Corporation, a Canadian investment company which owns through LP structures, $100,000,000 in neighborhood and community centres in Florida and South Carolina. In addition, he is President, Agency Executive Officer and Chartered Broker of Colterra Realties Inc. in Quebec, Canada
He served until 1984 as the President of Suisdev Inc., a real estate management company with 500,000 square feet of office property. While there, he created a joint venture in order to develop a 600,000-square-foot AAA office tower in the Montreal Central Business District now known as 600 de Maisonneuve West.
He subsequently joined Monit Management Ltd. a real estate organization with a portfolio of seven million square feet of office, industrial and commercial properties as its Executive Vice-President, overseeing the company's leasing and development departments. Richard was responsible for the development, leasing and management of Tour Scotia, a 350,000-square-foot AAA office tower in the downtown core, and the redevelopment of several other core office buildings. Richard also created and launched a stand-alone 80,000-square-foot executive conference centre, the first of its kind in Canada.
In 2005 he subsequently joined the firm of Jones Lang LaSalle as a Senior Vice President and Director until leaving to commence Colterra's operations in 2009. Richard's focus is capital markets, hotels and tenant representation, having received mandates from numerous firms including major legal partnerships, hotel operators and several institutional clients.
His experience crosses all areas of real estate expertise including acquisitions and dispositions, leasing, property and asset management, development of residential, commercial, office, industrial, conference and hotel projects, totalling over 22 million square feet of space.