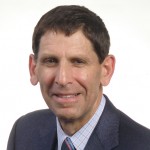 B.A., B.C.L, Principal
Robert is a graduate of McGill University in law (1975) and arts (1972), and from 1976 to 1981 practiced corporate and commercial law and was involved in private business. Robert has over 30 years of experience in real estate. He has successfully acquired, managed, sold and developed office, retail, industrial and residential properties, ranging in value from $2,000,000 to $40,000,000, on behalf of investors, clients, and partners. Robert's focus has been mainly on mid-market properties throughout Canada and the United States.
From 1981 to 2000, Robert was involved with many real estate properties on an ownership and management level and in 1993 founded a property management firm, Paradigm Properties Inc., that managed over 1,000,000 square feet of property on behalf of institutional and private clients, primarily in ottawa and Montreal.
In 2001, Robert co-founded lexington Realties lP, formed to invest in real estate ventures on behalf of investors. lexington acquired many properties on its own and in partnership with others. These assets were subsequently sold, generating significant returns for its investors. It operated in an entrepreneurial, results-oriented fashion, always working in the best interests of its partners and investors, while searching for innovative solutions and providing problem-free services.
From 2008 to 2009, Robert Berger was president and CEo of Investus Real Estate Inc. (formerly Capital Wapiti Inc.), a publicly listed real estate corporation trading on the TSX Venture Exchange. Its core strategy was to acquire and manage light industrial real estate properties, in Eastern Canada principally.
In 2009, Robert founded Segberg Real Estate Inc., which has been engaged in seeking out investment opportunities in Canada and the United States, for its own account and for investors, and in conjunction with joint venture partners.